Restore The Appearance of Your Teeth With Professional Whitening Procedures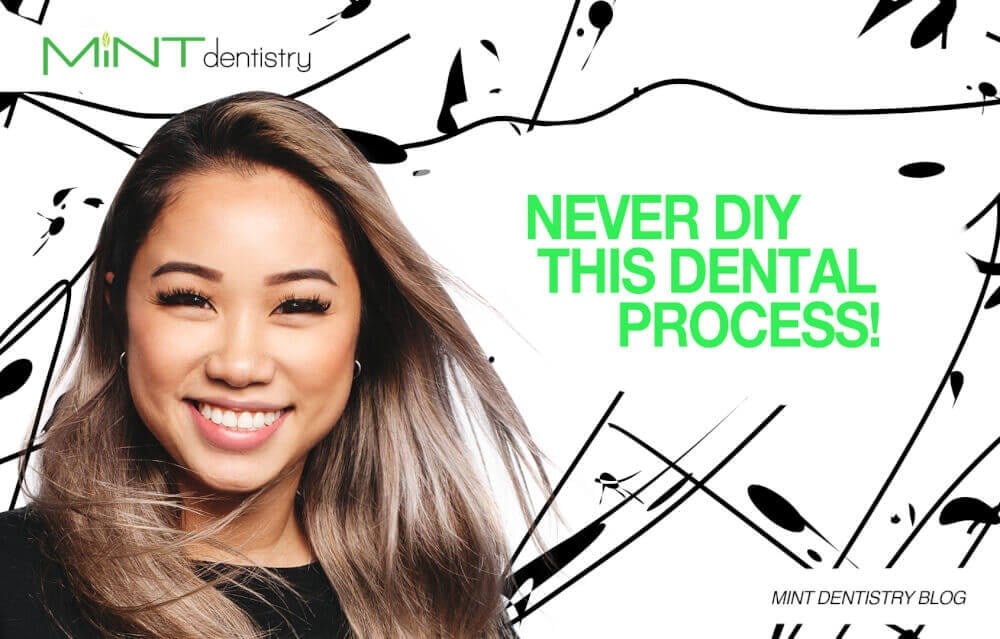 Lots of men and women desire a gorgeous smile. As one element of obtaining this, they are receiving dentist-performed teeth whitening. This is a well-liked corrective dentistry process because of its various advantages besides brighter smiles. At-home teeth whitening materials just cannot equal the spectacular and longer-term aftereffects of professional teeth whitening.
Personalized Treatments And Outcomes
Most often, in aesthetic dental treatments, a generalized approach will not work for everyone. Patients' needs can be incredibly varied. Oral specialists apply their training and experience while checking teeth to determine the cause of any discoloration.
Also, the dentist will discuss any past and future elective dentistry procedures or repairs you may pursue that might affect your radiant end result. For example, it might be well-advised to wait before receiving new dental crowns and veneers. This can help the dentist to construct crowns and veneers that blend with the shade of your newly brightened natural teeth. Tooth bleaching can be a bit more difficult for patients who have dental restorations. Since whitening treatments cannot remove discoloration on dental crowns or veneers, it may be necessary for your dental practitioner to perform numerous procedures to make sure that your teeth have a seamless color.
At your consultation, the dental practitioner will design a customized treatment plan that is most effective for you. She or he should also estimate the approximate number of stain-removal visits necessary to achieve the most beautiful results.
Expert Teeth Bleaching Gels
Over-the-counter teeth whitening products typically contain a nominal level of whitening agents compared to whitening systems utilized for in-office teeth whitening. In addition, difficult tooth trays and uncomfortable gel applicators could provide inconsistent outcomes and generally only lighten teeth one shade per session. Before a professional teeth whitening treatment, individuals can choose the exact level of whiteness they want to accomplish.
At MINT dentistry in Humble, our team provides brief laser teeth whitening procedures using a technique called ZOOM for Humble, TX locals. ZOOM features a special gel containing hydrogen peroxide that is administered to every tooth one by one. The patented gel is activated by a laser that penetrates the tooth and enhances the discolored enamel. This system could brighten your teeth from 6 – 10 shades. Dental professionals suggest that patients who undergo laser teeth whitening sessions set up professional cleanings two times each year. This cleaning can help eliminate new frustrating stains and make sure your teeth stay healthy.
Say Goodbye To Tooth Pain
Occasionally, patients who utilize drugstore teeth whitening solutions might endure tooth pain after a few treatments. This may arise if the hydrogen peroxide permeates the exterior of the teeth or when they use whitening kits with poorly sized strips and trays that irritate the gum tissue. The qualified dental professionals at MINT dentistry in Humble take careful steps to head off such issues.
Throughout each ZOOM laser whitening procedure at our Humble, TX practice, the gums and lips are covered to ensure that the whitening products affect the teeth only. Then your dentist will apply the whitening gel to every tooth. To shelter the sensitive eyes from the diode-laser light, patients use protective eyewear. Even though the procedure is painless for nearly all men and women, an anesthetic can be prepared to decrease any distress or to reduce the gag reflex.
Safer, Speedier Procedures
Even though drugstore whitening formulas normally do not result in health issues for the majority of consumers, many attempts to bleach and brighten teeth without direction from a dentist could trigger increased tooth discomfort from sensitivity to heat and cold. Because it might take several weeks or maybe months to see acceptable outcomes with non-professional tooth bleaching kits, for example, strips, toothpaste, or gels, discomfort might be a concern. Specific brands could fail entirely to create a glowing smile. Professional teeth bleaching processes are administered by dental professionals to help patients feel secure and ensure that the gum tissue and tooth enamel remain protected during the treatment.
Enduring Outcomes
On top of the many other advantages of professional teeth lightening techniques, their effects last much longer in comparison to store-bought tooth whitening strips. Immediately after a whitening session and for around 24 hours, we encourage patients to refrain from consuming any dark-colored foods, such as food coloring dye, and beverages like dark juices. Further, whenever convenient, drink through a paper straw for beverages that could tarnish the teeth.
Following a ZOOM laser teeth whitening treatment, patients can have a touch-up kit that provides the whitening agent and personalized mouth pieces. These kits can be put to use no more than every six months to help sustain the whiter look of your smile. At MINT dentistry in Humble, our group advises implementing appropriate oral hygiene habits by regularly brushing and flossing after you eat a meal or snack and before bedtime.
Better Self-Assurance and Outlook
Newly bleached teeth should make much more than just an attractive smile. Men and women feel elevated self-esteem after their teeth whitening, which allows them to become increasingly more sociable and function better in job environments, as well as in other social functions. Whiter teeth might also take years from your appearance, helping you appear younger.
Work With The Pros to Elevate the Appeal of Your Smile
The awesome effects produced by dentist-performed teeth bleaching treatments such as ZOOM and several others are unsurpassed in their capacity to obviously alter a person's smile and, at the same time, increase positive attitude. We welcome you to call MINT dentistry in Humble and request a consultation with our friendly Humble, TX aesthetic dentists, who will assist you in developing a lovely smile.